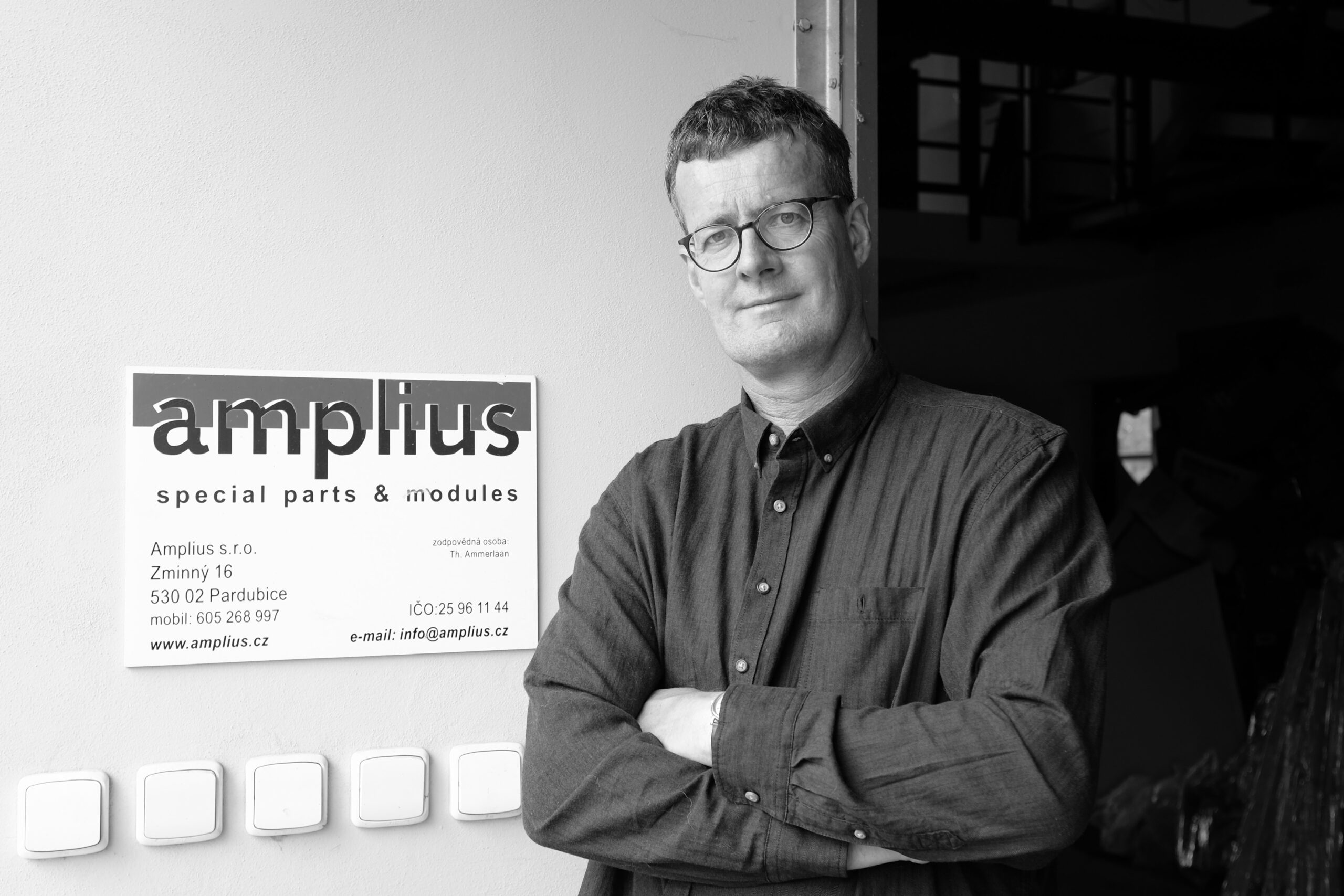 Thore Ammerlaan, MSc
CEO/Founder Amplius s.r.o.

After having worked for several years in the Czech Republic as a mechanical engineer, I was asked in 2001 by former colleagues in the Netherlands (who had just started their own business in developing and supplying production machines), to organize the purchasing of machine parts for them in the Czech Republic. Amplius s.r.o. was founded with the aim of finding mainly smaller Czech companies that could cost-effectively manufacture quality parts. At my father-in-law's farm, spaces were set up where the two of us could receive orders, check the products and pack them for shipment.

Through this first collaboration with a Dutch customer, we developed the expertise on how to use the knowledge of the local market in both the Netherlands and the Czech Republic to bring together foreign demand and the relatively cheap domestic supply in the field of mechanical engineering, with Amplius s.r.o. as an intermediary. The volume and the variety of orders (and with it the number of customers and suppliers) grew steadily.

Today we have grown into a successful, internationally operating company and have proven to be a reliable partner for both buyer and supplier. Part of the farm has been converted into a modern and comfortable workshop with storage facilities. If you would like to know how we handle your work order, please click here. You can find more information about projects we have taken on, here.